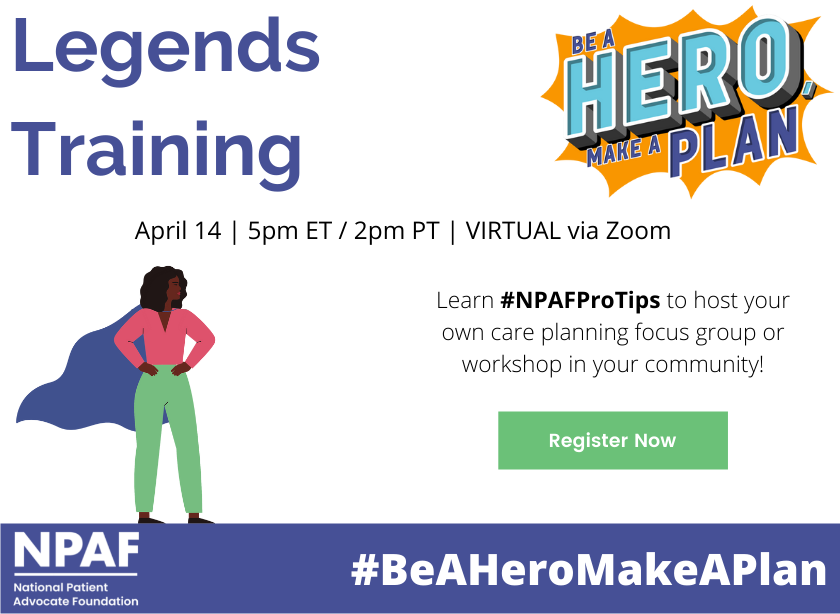 Be A Hero – Legends Training
Join our Be A Hero, Make A Plan "Legends Training" for advocacy tips on how to lead your own (virtual) focus group discussion, to assess the care planning needs of your community.

5:00pm
Are You Listening?
Our podcast is on-going, uplifting conversation about the do-gooders among us and what you can learn from them.