Trust Your Gut: Let's Talk About Advocating for You
Miss Rhode Island 2022 Abby Mansolillo is passionate about patient advocacy. Read her tips on what you need to know to start advocating for yourself in your doctor's office.
My mother was misdiagnosed for one year before she successfully had a cancerous Gastrointestinal Stromal Tumor (GIST) removed in 2019.
Ironically, she's one of the lucky ones who advocated tirelessly for herself. She pushed for testing and ultrasounds before undergoing a major surgery.  We were told she had a UTI, then a cyst on her ovary.  Imagine our shock when the surgeon informed us that he removed a 5-inch, 1-pound tumor from her small intestine, which we later learned was cancerous. In fact, a very rare form of cancer – just one percent of all gastrointestinal tumors. As of 2021, there were between 4,000 and 6,000 people in the United States who were diagnosed with GISTS, and until the 1990s, there was little to no research done about these tumors, leaving people with an incorrect diagnosis.
Why am I sharing this story? So that I can save others from the heartache and confusion that we endured.
As a daughter, a sister, a granddaughter, and as a friend, I feel it is my obligation – my duty – to ensure that other people, especially women, have the confidence and self-awareness to speak up and bridge the gap between their health and their healthcare providers. That's why I created my social impact initiative Trust Your Gut: Be Your Own Health Advocate through the Miss America Organization.
As Miss Rhode Island 2022, I was given the platform to begin the conversation around encouraging patient-centered care and health equity. As a volunteer with the National Patient Advocate Foundation, I am continuing the conversation about health advocacy, with the hope of encouraging patients to know their rights and be better prepared for appointments.
But this is easier said than done. I can sit here behind my screen or speak to a classroom of college students and beg them to truly trust their guts.  To listen to their bodies and advocate for their own care. To ask questions and to research their options. I feel it is my responsibility to do what I can to alleviate the stress of going to a doctor's office or feeling alone during a diagnosis.
I want to let other daughters taking care of their mothers know how valuable they are.
So here are a few tips for patients or caregivers to advocate for themselves or a loved one:
1. Know your health history.
Perhaps it seems too simple on its face, but going into a doctor's office knowing your health history, as well as your family's history, is tremendously important. This lets doctors know illnesses you may be prone to when you're exhibiting symptoms and allows doctors to know what to look out for in the future. Also, keep a log of your medications, noting when they were prescribed and what they were prescribed for so that both you and your caregiver have a current copy of all your medications and can prevent detrimental drug interactions.
2. Ask questions and be well-informed.
If a doctor proposes a diagnosis that you do not agree with, are unable to understand their reasoning, or you are unclear with what it means – speak up. Ask about side effects to medications, inquire about alternative treatments and second opinions, and be sure to truly understand what they are saying to you.
For many, the doctor's office brings great anxiety, leading to patients not being entirely truthful in the examination room, which may ultimately lead to a misdiagnosis. You can combat this by showing up to your appointment well-prepared with your symptoms and ready to explain what is wrong and what matters to you.
3. Don't go alone.
Consider taking someone else with you to the doctor's office – a parent, sibling, spouse, or a close friend. Ask them to take notes and to be a support person to ensure nothing is missed, and you, as a patient, feel your concerns were heard.
Ultimately, your voice is important – in the workplace, the classroom, and in the doctor's office. As a patient, I am asking you to know your rights as a patient, to speak openly with your doctor, and know that your health comes first. It's up to you as a patient to trust your gut, bridging the gap between your healthcare experience and your healthcare provider.  Improved communication means better care.
In good health,
Abby Mansolillo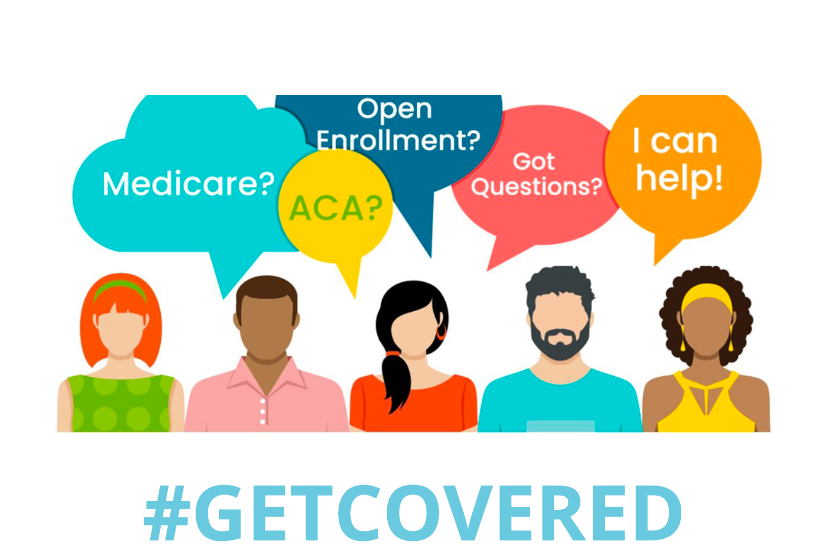 It's Open Enrollment! Are You Covered?
Health insurance is one of the most important decisions you can make. During open enrollment, we've put together resources to help you navigate the often confusing choices to find the best plan for you and your family.