June Volunteer Spotlight: Ashton Nesmith-Kochera
For our June volunteer spotlight, we are recognizing Ashton Nesmith-Kochera from Martinsburg, West Virginia!
Ashton began volunteering for NPAF in 2018 when she was invited to attend Patient Congress. Ever since, Ashton has been a powerful advocate helping to raise awareness about care planning in her community in addition to many other issues that are important to patients. She is also a Board Certified Patient Advocate helping patients one-on-one get the resources and support they need. Learn more about how Ashton advocates.
Describe the advocacy work that you're doing in your community and what motivated you to start.
I found my passion within patient advocacy because of my own personal experience. I lived the greater part of my life having not been properly diagnosed with a genetic connective tissue disorder. It wasn't until I took control of my own healthcare and began advocating for myself that I finally got answers. This experience led me to start a local support group and, shortly after, I became a Board Certified Patient Advocate. I soon realized the impact my story had by sharing it, and like a domino effect, this led to others feeling validated and then getting properly diagnosed as well. Once I began noticing others that I helped who were now helping other people as well, I knew I found my calling, which inspired me to get involved with NPAF. At NPAF, I was able to amplify my voice and help advocate for health policy and on campaigns within my community. In fact, NPAF's Be A Hero, Make A Plan care planning campaign is one that I advocate most on as this issue is personal to me. Surprisingly, not because of my own health, but because of what I experienced when my father died in 2017 with no advance care plans in place. This was a lesson I learned the hard way which could have been prevented had I had access to the resources that NPAF now provides. In addition to advocating on Capitol Hill and the various campaigns NPAF offers, I am also active on social media, where I often share NPAF's resources.
Many of our volunteers are also Board Certified Patient Advocates or would like to become one.  Will you share more details about the work you do as a Board Certified Patient Advocate (BCPA)?
"BCPA is a credential earned by those who have studied and passed the official certification exam to determine their abilities and fitness for serving patients and their families who need assistance with some portion of their journey through the healthcare system." – Patient Advocate Certification Board*
As a BCPA, I work with patients and their care partners in a variety of ways such as 1:1 consultations and case management services that include healthcare planning and research. I also offer healthcare crisis advocacy, education, resources, and support, as well as self-advocacy coaching. Since I specialize in chronic illness, most of my clients have complex, chronic illnesses. Many don't qualify for other income-based advocacy resources or have such complex needs that leave them completely overwhelmed and in need of the specialty services I offer.
I offer both local (Tri-State area of MD/WV/VA) and remote services to all 50 states. Therefore, in situations where local clients hire me, I am able to provide services in-person. For all clients, I use HIPAA compliant software that offers the ability to use a video platform which is a great resource for those who are local to me.
Some BCPAs offer other specialties such as cancer, mental health/addiction, geriatrics, or health insurance. I often refer out for specialties where I know other BCPA colleagues can offer better support. If I notice a client needs support because of their financial situation, I refer them to Patient Advocate Foundation.
Another thing to note is that BCPAs are not covered by insurance. BCPAs also often get confused with on-staff hospital patient advocates. However, on-staff hospital patient advocates may be biased since they essentially work for the hospital. In most cases, BCPAs can be hired independently to advocate bedside for their patients in the hospital.
What advice would you give to other volunteers who would like to do something similar?
For those looking to get involved with NPAF as a volunteer or become a patient advocate, I urge you to use your voice. You can simply start by sharing your story. That's how it all began for me. My educational background is in teaching. I have had periods in my life where my health completely controlled every aspect of my life and was bed-bound at times. Honestly, I am still working through healing from years of being stuck in "fight or flight" due to things I have gone through while living with chronic illness. However, when you realize you aren't alone, and you begin to change lives and see it happen right before you, and those same people go on to change other people's lives — you will realize the power of patient advocacy and the rest will be history.
Since you've been a volunteer with NPAF, what are three things you are most proud of?
Somedays, I find it hard to believe all the things I have already accomplished as a patient advocate. If it wasn't for NPAF and the training, resources, and incredible support they offer, I don't think I would have had many of the opportunities that I am most proud of. First, the opportunity to attend and speak twice at the US Capitol during Patient Congress – what an experience! I was instantly hooked on healthcare policy. I'm also proud for being selected to be involved in the Pharmacy Quality Alliance's Social Determinants of Health Research Committee which is funded by PCORI, an initiative of PAF's Patient Insight Institute. Lastly, I was proud of collaborating with the UCSF team in helping to create their PREPARE for Your/Their Care program.
*PAF and NPAF are not affiliated with the Patient Advocate Certification Board.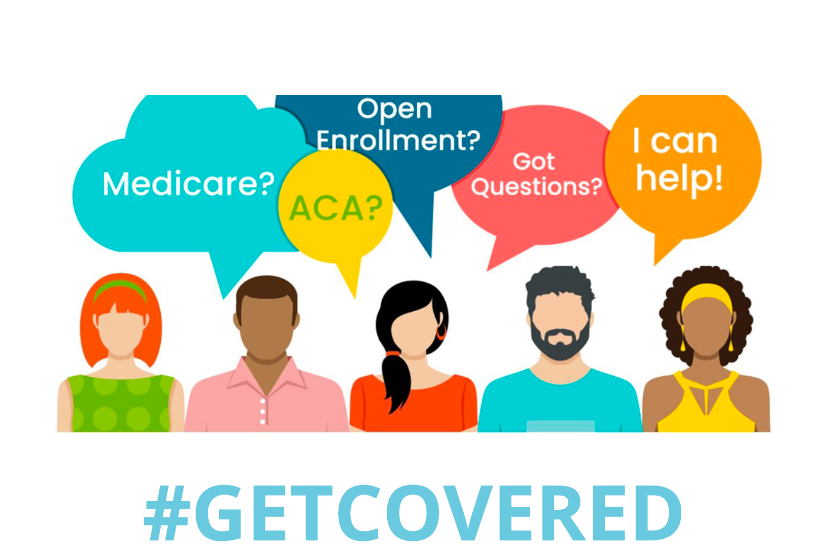 It's Open Enrollment! Are You Covered?
Health insurance is one of the most important decisions you can make. During open enrollment, we've put together resources to help you navigate the often confusing choices to find the best plan for you and your family.