August Volunteer Spotlight: Denise Marksberry
For our August Volunteer Spotlight, we are recognizing Denise Marksberry from Ruther Glen, VA!
Denise Marksberry joined NPAF nearly eight years ago when she helped support Virginia's efforts to pass step therapy legislation. Learn more about Denise's advocacy and her advice to new advocates.
Describe the advocacy work that you're doing in your community and what motivated you to start.
I became an advocate because of my personal experiences with health care. I just had a knee replaced and two weeks later I saw it was being recalled. Evidently the doctor knew,  but still used the knee. He acted like it was no big deal. Thankfully, I haven't had any issues with the equipment, so I still have it. The surgery was rough for me and I didn't want to go through it again. After that experience though, it got me thinking: if they could do this to me, what are other patients experiencing? 
Most of the advocacy I've focused on is specific to arthritis, but I realized I could expand my advocacy into other areas of healthcare, and that's what led me to NPAF. Donna contacted me and helped me write a speech so I could testify in front of politicians in Virginia to protect patients from step therapy practices. That was my very first encounter with speaking in front of politicians. Of course, I was the first one of the day and I remember being so nervous, but I knew Donna had my back. After I testified, I was interviewed by local news channels and the newspaper. It took three years to pass the bill. I was so excited when it finally passed. Two years later, I testified in support of protecting patients from surprise medical billing.  I was shocked to see that it passed the very first year. Since then, much of my advocacy has been focused on federal laws in addition to supporting some Covid research and other medical research needed. I have spoken in front of the FDA three times and have done a speech on osteoarthritis research since they lowered the age from 50 to 45 know so more doctors would start screening patients. I am currently enrolled in a month-long class through the University of Maryland School of Pharmacy called the Patients Professor Academy. I highly recommend it for advocates. It's a free course!
What advice would you give to other volunteers who would like to do something similar?
Don't be afraid to speak up, fight for yourself and others. Don't wait. Nothing changes on its own. Sometimes it just needs a little push.  
Since you've been a volunteer with NPAF, what advocacy actions are you most proud of?
Speaking in front of politicians and the FDA.
Everywhere I go, I get asked questions about my advocacy work, and I get to teach others how to be an advocate also.
Being able to network with other people and groups. Helping each other out is the best feeling.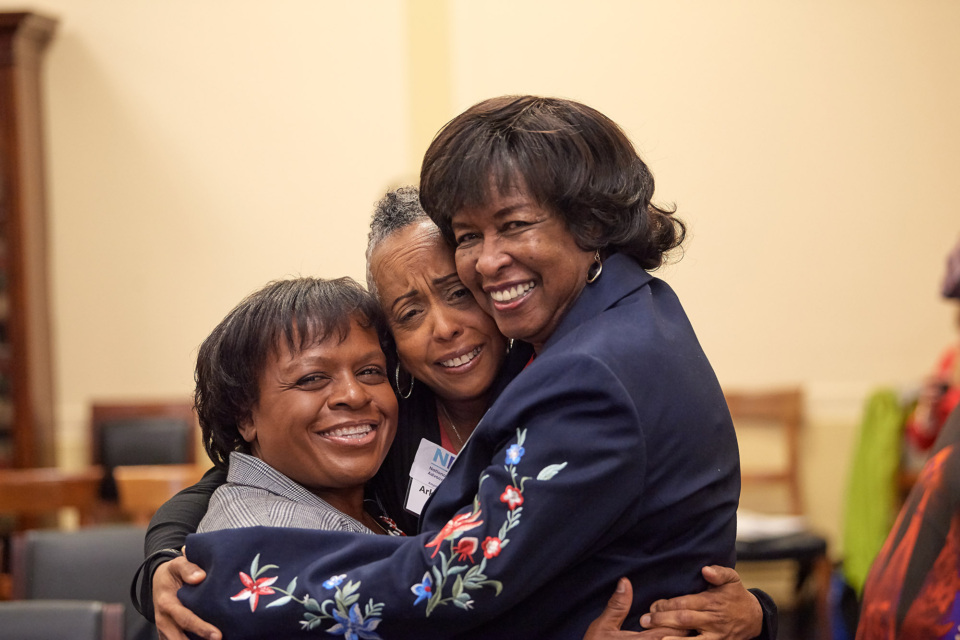 Story Slam: Stories About Trust
Come support our story-tellers as they bring you on their patient journey, with a focus on stories about trust.