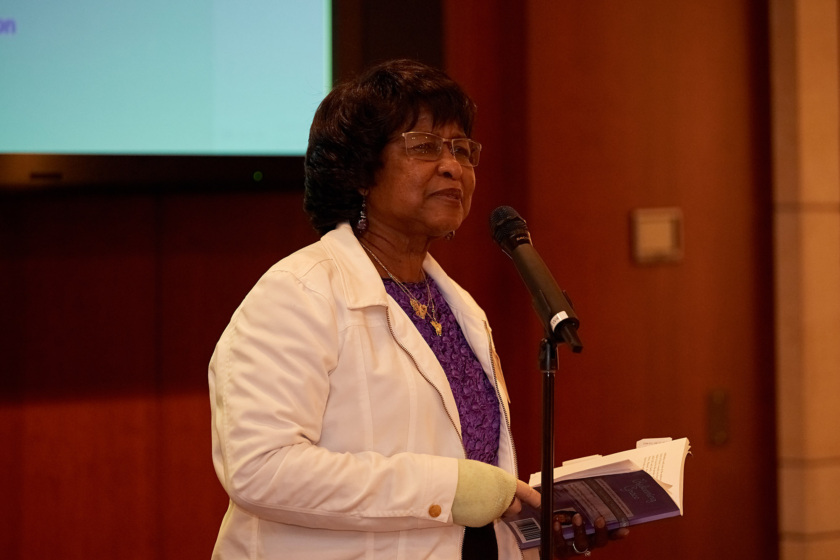 August Volunteer Spotlight: Wyvonia Woods Harris
For our August Volunteer Spotlight, we are recognizing Wyvonia "Wy" Woods Harris of Memphis, Tennessee.
By Melissa Williams
---
Wy has been a volunteer with NPAF for the past five years. Because of her lived experience as a caregiver, she has cultivated relationships in her community supporting other caregivers—sharing her personal story and lending her voice to help and inspire others. Wy serves as a patient partner in a Patient Advocate Foundation (PAF) project funded through PCORI and has been an active participant in our Be a Hero, Make a Plan and Caregivers Count campaigns. Learn more about how Wy donates her voice to advance NPAF's mission.
Describe the advocacy work that you're doing in your community and what motivated you to start.
I have worn many hats over the years. I have been a health care professional as well as a family caregiver for loved ones with chronic illnesses. I make use of my experiences in my community by working with several organizations as a patient advocate, including the American Cancer Society, Memphis Breast Cancer Consortium, Caregivers Respite, Redemption Ministers, in addition to NPAF. I also continue to assist with caregivers, especially focusing on self-care and end-of-life issues. I like to use Facebook, Instagram, Twitter, YouTube, and blogging websites to educate my family and friends about the issues I'm passionate about. I also like to use Zoom to facilitate conversations around care planning and grief.
What advice would you give to other volunteers who would like to do something similar?
When I speak to people who care for others and they share their mission for advocacy, I ask them to follow their passion, listen carefully to each situation and to move forward sharing their experiences. Do what they love, give to others and make a difference with those they serve.
Since you've been a volunteer with NPAF, what are some of the things you are most proud of?
Since I became an active volunteer, I have developed great friendships with other NPAF volunteers and staff, including Donna Guinn who always supported me in all the three Patient Congresses I attended. I enjoy visiting Washington, DC, meeting legislators and their staff, and sharing my personal story about what drives my advocacy. I've been able to honor my family, introduce our book, and realize these stories give meaning to my desire to help others. I also had the opportunity to share my lived experience at a National Academy of Science, Engineering and Medicine (NASEM) workshop a year ago and talked about the critical importance of care planning. I have learned many things, participated in numerous NPAF events and shared wonderful experiences. Overall, it is an awesome opportunity connecting with NPAF.
Wyvonia Woods Harris is a NPAF volunteer and resident of Tennessee. Check-out Wyvonia's YouTube channel here.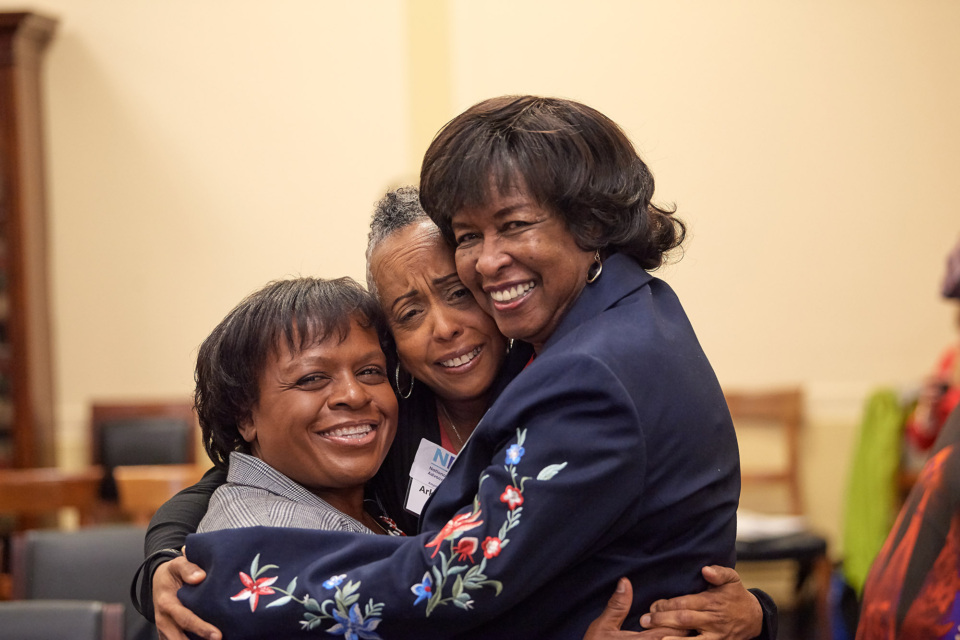 Story Slam: Stories About Trust
Come support our story-tellers as they bring you on their patient journey, with a focus on stories about trust.