Advocacy Curriculum
Patient advocates can be a powerful force for change. We developed these educational resources for those who want to develop their skills in advocacy and bring a greater depth of understanding to the work they do to promote person-centered care.
Just like the field of patient advocacy, our curriculum covers a world of pursuits. As learners take these courses, they will engage diverse topics such as communicating with health care providers, preventing and addressing financial toxicity, and interacting with the media. We encourage patients and caregivers, as well as interested health care providers and stakeholders to take this exciting course.
Introduction to Patient Advocacy
Setting the stage for this Patient Advocacy Curriculum, Gwen Darien, executive vice president of patient advocacy, engagement and education, leads users through the field of Patient Advocacy and the important role you have embarked on as a Patient Advocate. Users will learn the types of advocacy supported by NPAF as well as learn how NPAF engages volunteers to promote person-centered care.
Ethics and Principles of Health and Patient Advocacy
Advocating for the health, safety and rights of patients requires an understanding of the ethical obligations and political conflicts patient advocates must traverse. Led by Gwen Darien and Mary Scroggins, this course will explore the considerations advocates must factor in their decision making as healthcare change agents.
Core Patient Advocacy Skills: Turning Anecdote into Evidence
Led by Christine Wilson, vice president of advocacy communications and marketing, this third module will explore the field of Narrative Medicine and discusses how NPAF works to empower and amplify patient voices toward co-creating health for both patients and their health care team.
We hope that this training will help you to be an active participant in your health decision-making, along with giving you the tools to advocate on behalf of others.
Media Advocacy, defined as the strategic use of mass media to advance public policy initiatives, plays a critical role in the political landscape and can be a force for change when it comes to advocacy and health care policy. Caitlin Donovan, senior director of public relations, discusses the impact of engaging the different forms of media in your journey as patient advocates.
In the follow-up to module 3, Christine Wilson, vice president of advocacy communications and marketing, leads learners through this insightful writing workshop on narrative medicine. This module further explores the field of narrative medicine and challenges learners to critically explore the power of their voice even in difficult conversation.
Health Equity and Utilizing the National Financial Resource Directory
You've learned that as advocates, our mission is to amplify the voices of those who face health inequities in our society. While our focus is on health care and the suffering caused by illness and disability, we must recognize that much deeper, broader inequities around social needs are often the root causes of these problems. In this module, led by Shonta Chambers, executive vice president of health equity initiatives and programs, learners will understand the historical context of the social determinants influencing health and how Patient Advocate Foundation works to address these social needs.
During my brother's illness, we were so focused on the disease, we never heard what mattered to him.

Faye Hallowell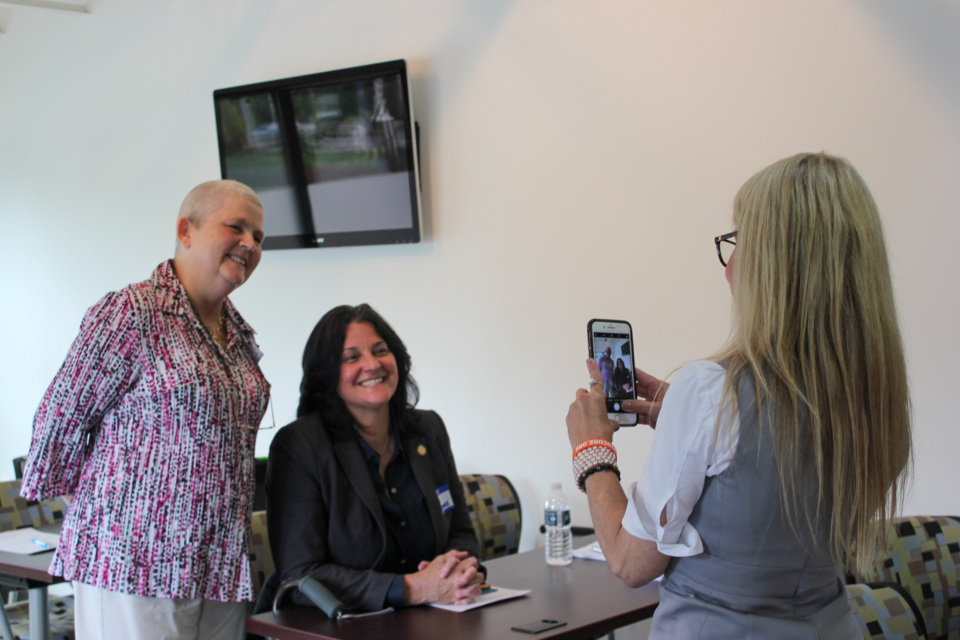 Support Our Work
With your gift, we can continue to advocate for patients and caregivers nationwide.