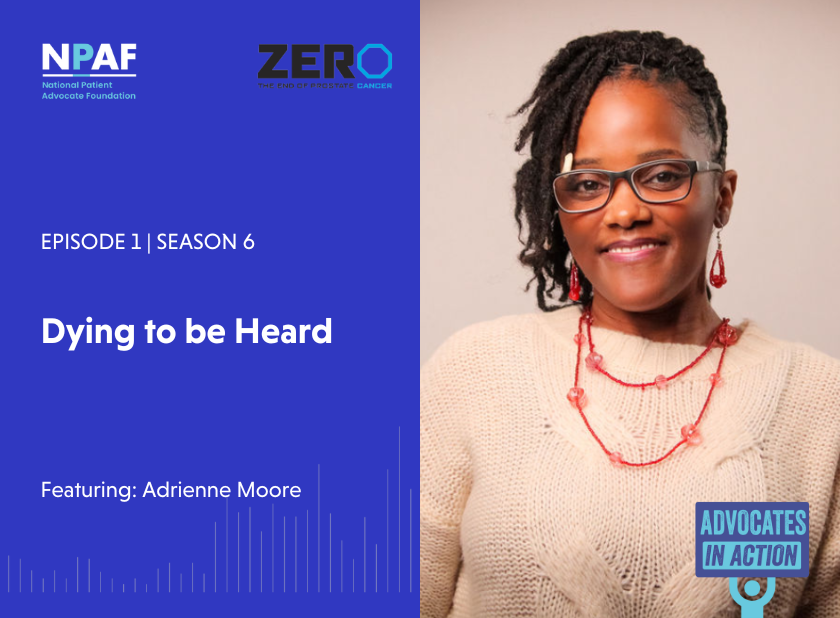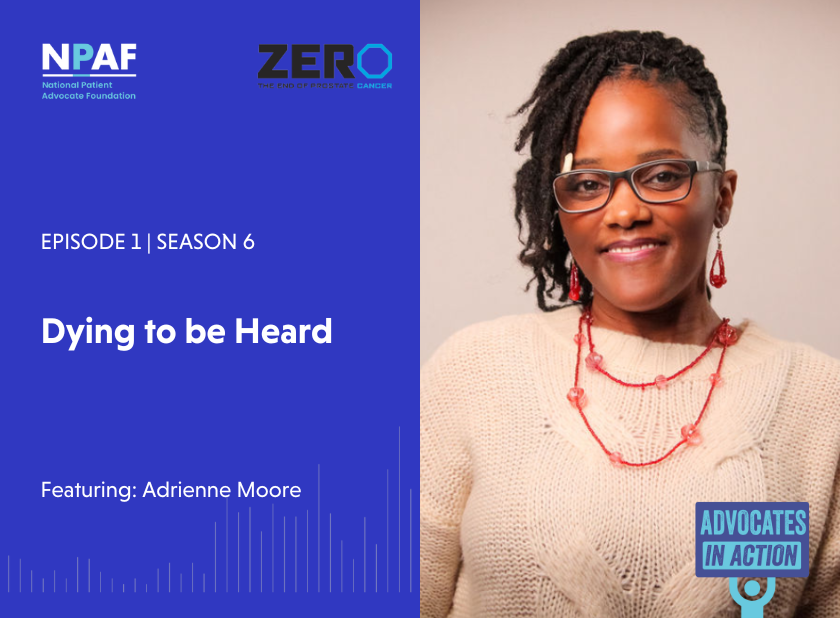 Episode 1 | Season 6
Dying to be Heard
---

The health concerns of Black women are frequently dismissed which contributes to the growing disparities and worse health outcomes. Listen as Adrienne Moore, a two-time cancer survivor, respiratory therapist and patient advocate shares her harrowing story about how identity delayed her cancer diagnosis and inspired her to become an activist seeking health equity for young, Black women whose voices often go unheard.
This season is brought to you in collaboration with ZERO- The End of Prostate Cancer (ZERO). This builds upon the Promoting Health Equity in Cancer Care: A Virtual Workshop hosted by The National Academies of Sciences, Engineering, and Medicine (NASEM) which was co-chaired by Gwen Darien of NPAF and Reggie Tucker-Seeley of ZERO.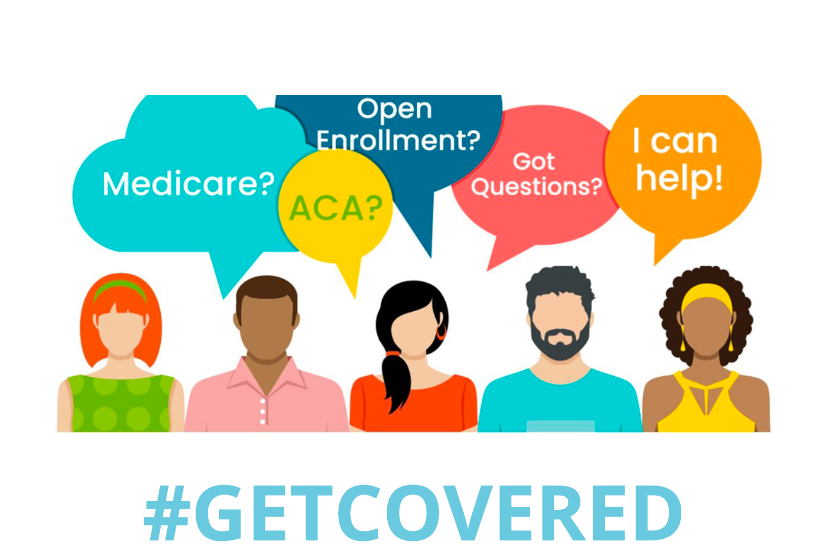 It's Open Enrollment! Are You Covered?
Health insurance is one of the most important decisions you can make. During open enrollment, we've put together resources to help you navigate the often confusing choices to find the best plan for you and your family.