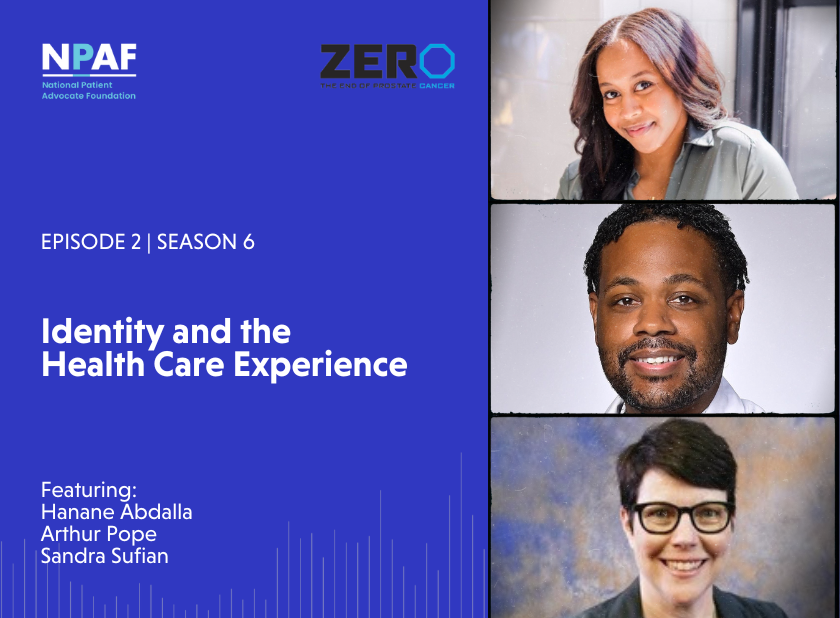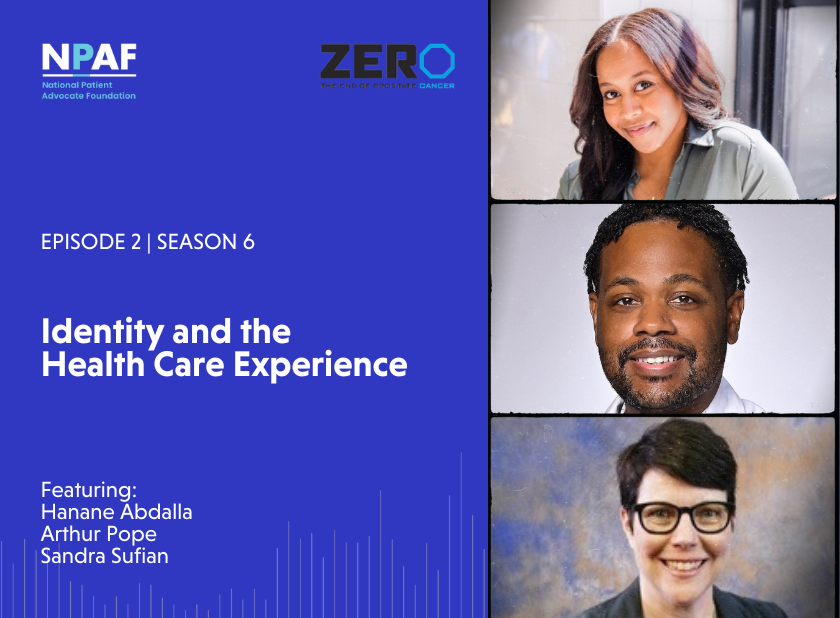 Episode 2 | Season 6
Identity and the Health Care Experience
Hanane Abdalla, Arthur Pope and Sandra Sufian
---

Every day, our experiences are shaped by our race, gender and even our age. But how does our identity shape the health care we receive and provide? Listen as Hanane Abdalla, Arthur Pope, MD, PhD and Sandra Sufian, PhD, MPH share their stories about how their identities impact their lives, their work and their ability to deliver and receive equitable health care.
Our Guests:
Hanane Abdalla, a dedicated daughter and businesswoman shares about her caregiving journey for her mother who immigrated to the United States from Morocco over 30 years ago. Listen as she talks about navigating cultural differences as well as education and language barriers to advocate to get her mother the care she deserves.
Arthur Pope, MD, PhD, an emergency room physician at the Hospital of the University of Pennsylvania, was led to a career in health because of his passion for helping people. Along this journey he's encountered patients who have discriminated against him for his sexual orientation. Listen as he shares about some changes he'd like to see in medicine to create a safer and more inclusive environment for all.
Sandra Sufian, PhD, MPH, a researcher and advocate living with cystic fibrosis, shares how she uses her personal health journey to advocate for others. When she encountered providers who would dismiss her concerns, she allowed that to be a catalyst for further research so she can help women feel listened to and confident in knowing their bodies and needs.
This season is brought to you in collaboration with ZERO- The End of Prostate Cancer (ZERO). This builds upon the Promoting Health Equity in Cancer Care: A Virtual Workshop hosted by The National Academies of Sciences, Engineering, and Medicine (NASEM) which was co-chaired by Gwen Darien of NPAF and Reggie Tucker-Seeley of ZERO.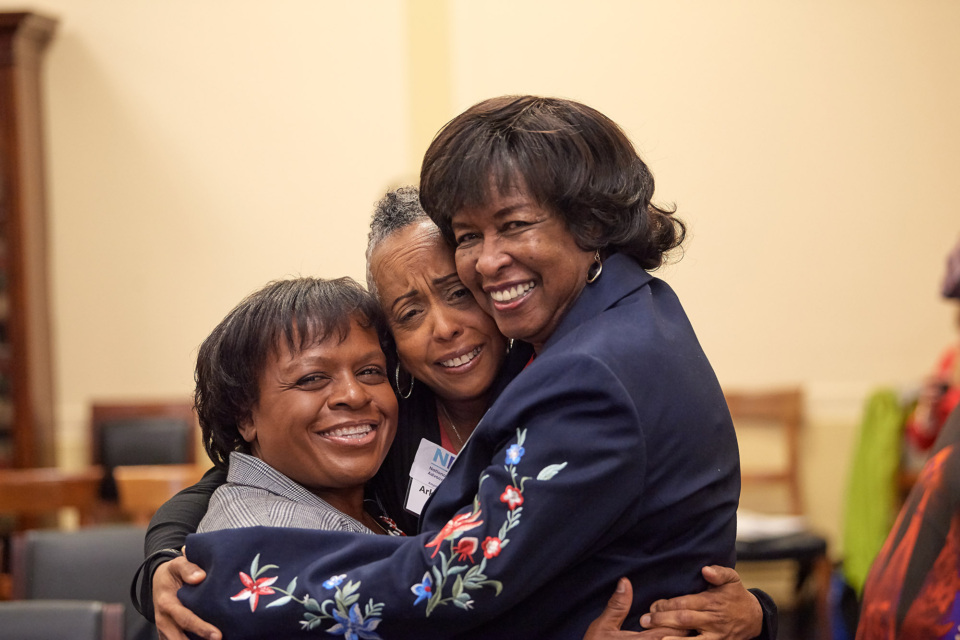 Story Slam: Stories About Trust
Come support our story-tellers as they bring you on their patient journey, with a focus on stories about trust.