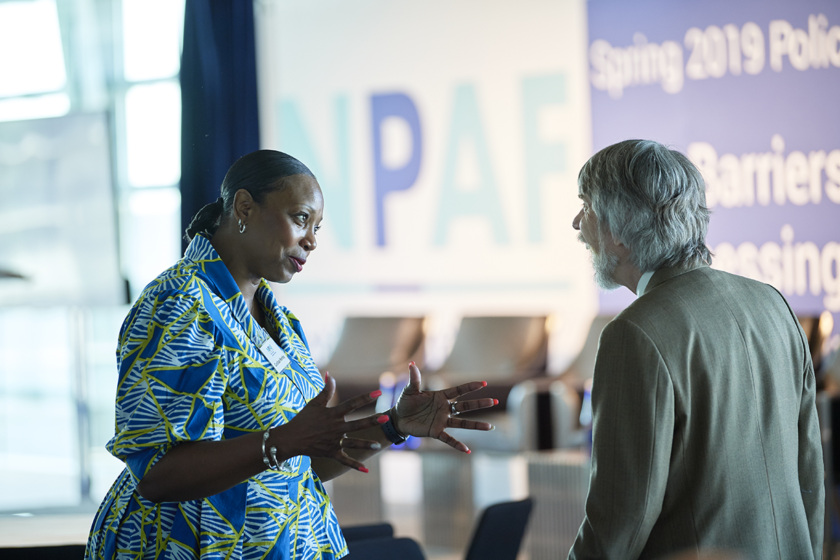 The Trust and Equity Project
Trust your patient. Trust your provider. Building trust to reduce health disparities.
---
Patients, caregivers and their providers consistently identify trust as an essential component of good communications and shared decision making.  The Trust and Equity Project aims to build awareness of the importance of trust while improving storytelling and active listening skills for all members of the health care team.
Trust: The Numbers
1 in 5
cancer patients report unfair treatment because of their finances, disease status or race
58%
of cancer patients who report discrimination cite a doctor, nurse or healthcare provider
50%
of Black, Indigenous or people of color report high mistrust in medical providers
According to research from the Patient Advocate Foundation, there are well-known historical reasons why patients may feel discriminated against in the health care setting, but providers must also be aware of how socioeconomic factors and even a particular diagnosis may trigger an implicit bias.
Trust is key...People can discern when their provider truly cares about them and that makes all the difference in the world.
Patients must be active, informed participants in making decisions about their health care and the treatment options available to them, yet genuine shared decision making has not been widely or easily accomplished. It is critical to incorporate patient values and goals in the shared decision-making process throughout the course of the illness. Shared decision-making requires both patients and their providers to take steps to assure that these conversations occur, that they result in goal concordant treatment plans and that their value in affecting quality of life is measured.
Trust: The Numbers
25%
of patients say their provider never asked them about what mattered to them.
11%
of patients said that the last time they visited their doctor, they didn't even have time to discuss their most pressing health care concerns
"Everyone's goal in this relationship is to have the best possible outcome for the patient." -Amy Williams, MD